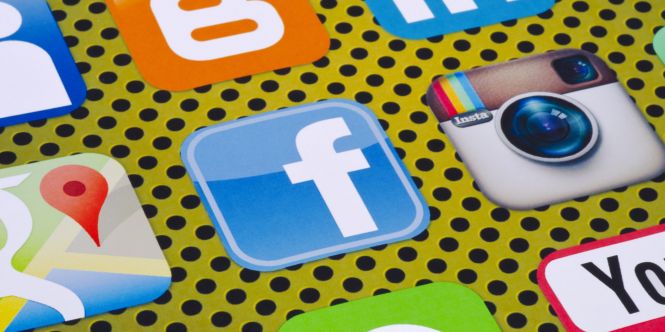 Social networks such as WeChat, Twitter, Pinterest, etc. have a lot of advantages. Here, all our friends are gathered on the list with the opportunity to write 'Hello', share photos, watch videos and listen to music online. In this article, we'd like to provide you with powerful Windows tools for Instagram and Facebook to simplify the process to write messages, upload videos, and music, etc.

Facebook Messenger
Place voice and video calls, send and delete text messages, send stickers, GIFs, and emojis, and perform many other actions via Facebook Messanger on your computer, Recently, the program has become a full-fledged program with extensive functionality.
Other main capabilities of Facebook Messenger are the following: the ability to shoot video and photos through the interface of the program; integration with Facebook corporate services; ability to create audio and video conferences. There is a web version that allows you to run IM via a browser.
Official website: messenger.com To download it, click here
Easy Photo Uploader
It would seem that uploading new photos on Facebook should not cause any difficulties. However, many people use special programs that extend the functionality of the standard photo uploaders provided by the social network 'Obvious idea!' - a small company that develops simple but useful software. In 2012, it released Easy Photo Uploader for Facebook, whose task is a mass photo uploading from the computer to the social network.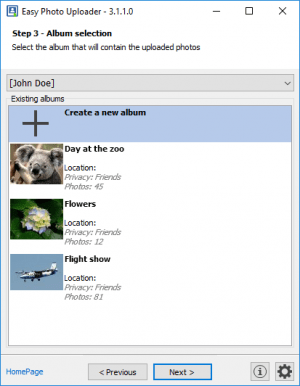 Upload your pics
The functionality of Facebook Photo Uploader is not as wide as that of Upload Rabbit, for example. You can not upload videos or files from multiple folders using it at once. But it allows you to work with all known graphics formats and effectively optimizes the size of photos.
Official website: http://www.obviousidea.com To download it, click here
Facebook Video Downloader
In this one, it is possible to download and view various videos. But the development team did not introduce the possibility of downloading these files to the computer. But many users are faced with the fact that you need to download videos from this social network. In such cases, various useful programs come to the rescue. If you are a fan of Facebook, then you may need a specialized free application - Facebook Video Downloader, designed to download movies and clips from this popular social network.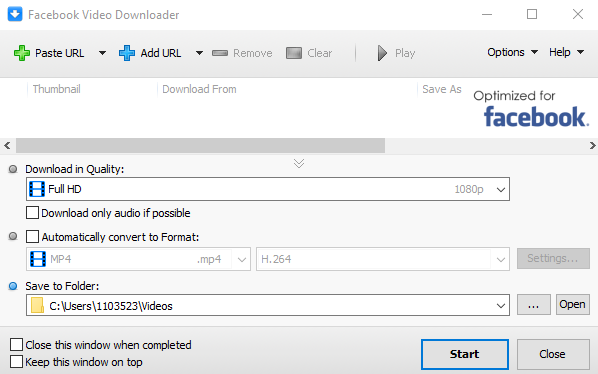 Download videos
The interface of Facebook Video Downloader is simple and has only three fields for entering a link to the video, as well as the login and password from your account. After specifying the necessary data and pressing the 'Add link' button, the selected clip is saved to your PC. Immediately after downloading the video, you can convert it into almost any format with the ability to choose the quality.
Unfortunately, the program has been discontinued by the developers, but you can easily download it from software websites.
Official website: https://facebook-video-downloader.software.informer.com/ To download it, click here


Gramblr
Gramblr is a program for downloading photos from a computer to Instagram. This social network does not provide the ability to directly download content from a PC, only from tablets (not all) and smartphones. In order not to transfer photos directly from the computer to Instagram, you can use specialized software.
The functionality of Gramblr is almost completely reduced to performing one action - loading photos into Instagram with the ability to apply filters to each photo, prescribe a description, tags, places. Unlike the interface of the social network, which allows you to download only one post (even if it can have several photos in it), the program can download several posts with a fixed time gap. Also, when uploading photos to them, you can pick up different effects.
There are two buttons on the right side of the window - 'Filters' allows you to overlay various filters (when you press it, the list of filters appears), and the 'Motion' button creates an approximation effect. Before you post a photo/video, Gramblr will ask you to add a description and tags to the post after which you can publish it. For publication, you do not need to enter any description. Description and tags are placed with a special form.
Official website: gramblr.com To download it, click here
Ramme

Instagram does not want to go beyond smartphones so users of personal computers have all the hopes for third-party clients. Ramme is a quality minimalist client of the social network. To install just unzip the archive and run Ramme, or transfer the program file to the appropriate folder. After the first run, you will need to enter your account name and password or use the ability to log in via Facebook.
Ramme users have the same opportunities as the official Instagram client for smartphones except for editing and publishing images and videos. In other words, there are four tabs before you: news feed, interesting people, news of your account and your profile with the ability to edit it. You can safely give away likes and leave comments, search for users and subscribe to them.
But there are some limitations: the tab with interesting people allows you to search and view the users recommended for a subscription. You will not find collections of random publications, as in the version for smartphones. Also, you will not be able to observe the activity of the users you are subscribed to, the tab is simply not presented. The Ramme interface is the simplest one. It's impossible to get confused, everything is intuitively understandable for any Instagram user.
Official website: github.com To download it, click here
Conclusion

Use these powerful Facebook and Instagram tools 2019 on your desktop and enjoy your social life. Which social network do you prefer? What tools do you use to improve the workflow? Please share.